13 Best Online Whiteboard Collaboration & Teaching Tools 2021
MONDAY, OCTOBER 5, 2020 MICHAEL SCHEINERSHARE:
Introduction
You and your team might be used to sitting around the conference room spitballing ideas against a white background. But as work goes remote, we need to ditch the physical whiteboard and go virtual.
Same goes for teaching. As schooling tests out virtual classrooms, there's no more need for messy chalk on blackboards. Teachers and students everywhere are looking to online whiteboards as the next step in education.
Table of Contents
Before diving into the best online whiteboard tools, let's break down the ins and outs of interactive whiteboards and digital collaboration.
Synchronous versus asynchronous
Online whiteboards allow teams to collaborate remotely. With the best online whiteboard applications, everyone can be working on the same whiteboard at the same time. This is synchronous collaboration. You see in real-time when someone else draws something, or adds a note, piece of media, or makes other changes.
Asynchronous collaboration is when you log onto your team whiteboards to see what changes were made while you were offline. It allows everyone to add their ideas in their own time. You can write notes or comments to others who will read them and respond when they are available.
Tools of virtual whiteboards
Online whiteboard applications begin with an infinite canvas. This means there is no border to how big your whiteboard can be.
You can do freehand drawing with a number of pen tools like in Paint programs. The best whiteboard software can automatically straighten your lines. They can also recognize your shapes and transform them.
Widgets are very common tools of online whiteboards. These can be little icons that help guide the viewers. For example: arrows, sticky notes or post-it notes, stickers, highlights and more.
Notes are very important for online whiteboards. They allow team members to communicate with each other in exact places on the whiteboards. Notes can be saved as conversations or resolved.
You can also add media to online whiteboards. Most obvious are images and photos. But sometimes you can add video and audio tracks, or even upload other documents. These can be played or accessed by clicking directly inside the whiteboard.
May whiteboard platforms allow a variety of plugins and integrations too for added functionality. These could be to publish whiteboards to web pages like WordPress, or to include voice and video chatting with apps like Skype.
Interactive collaboration
There are several ways to be interactive and collaborate with whiteboards. These are important for both work purposes as well as for virtual teaching.
Some good whiteboard software allows screen sharing. This is great for leading meetings or classes. One manager or teacher can control their whiteboard and invite others to watch.
Screen sharing leads to recording sessions. This way moderators or teachers can save their sessions and share them with others in the future.
The best online whiteboard allows live chatting. This could be with texting, audio, and ideally, video chats.
Uses of whiteboard collaboration software
Remote teaching
Virtual study sessions
Remote meetings
Sales pitches and presentations
Brainstorming
Workflows
Project management
Kanbans and Gantts
Mind maps
Leaderboards
Wireframes
Online whiteboard tool comparison chart (top 10 highest rated)
| | | | |
| --- | --- | --- | --- |
| Product | Best for | Pricing (starts at) | URL |
| Limnu | Best whiteboard collaboration tool overall | $5 /month | Visit |
| Miro | Good whiteboard collaboration tool for presentations | $8 /user/month | Visit |
| AWW Ap | Best whiteboard remote teaching tool | $10 /month | Visit |
| Conceptboard | Good interactive whiteboard for agile teams | $6 /user/month | Visit |
| Whiteboard Fox | Best free web whiteboard | Free | Visit |
| Ziteboard | Good whiteboard software if you need wireframes | $9 /month | Visit |
| Stormboard | Best online whiteboard templates | $8.33 /user/month | Visit |
| MURAL | Best digital whiteboard for enterprise | $12 /user/month | Visit |
| IPEVO Annotator | Good free whiteboard tool for teaching | Free | Visit |
| Microsoft Whiteboard | Good free whiteboard tool for startups | Free | Visit |
*Prices do not include free versions
What are the best online whiteboard collaboration & teaching tools? Here's our top 13 list:
Time to dig into the best online whiteboard collaboration tools. We look at some that are ideal for team collaboration and others best suited for interactive teaching. We'll look at lists of features, check out the costs, and see what free versions are available.
Limnu (best whiteboard collaboration tool overall)
Limnu is an online whiteboard software that came out in 2015. In 2018 it was acquired by ZipSocket, which is an online meeting app. This gives Limnu users more remote work features.
Limnu gives you a canvas with no edges or boundaries. Your boards can be as big as your team needs. For team collaboration you can create groups, share boards via Slack integration and outside 3rd parties. You can also assign administrative roles to team members. There is a bulk editing tool, and good searching and sorting features. Limnu has a super fast refresh button. You can use Limnu online as well as on iOS devices.
Limnu has a free version with 14-day access to boards. There's a premium plan for individuals at $5 per month. And a premium team plan at $8 per user per month.
Limnu is best for:
Small teams
Startups
SMBs
Real-time collaboration
Brainstorms
Project planning
Video chat
Mobile apps
Website: limnu.com
Miro (good whiteboard collaboration tool for presentations)
Miro is an online collaborative whiteboard platform founded in 2011. It used to be a much smaller online whiteboard app called WebWhiteBoard. Today NBA star Stephen Curry is on the company's investors and advisor list.
Miro is a whiteboard app that gives you an infinite canvas. There are loads of widgets you can choose from like arrows, shapes, post-it notes, freehand drawing and smart drawing. Miro is a top tool for brainstorm sessions among remote teams. You can collaborate in real time in digital workspaces. You can also leave notes for team members to be read asynchronously. There is also screen sharing and video conferencing. Finally, Miro frames can be exported to PDF and used for presentations.
There's a free version of Miro which gets you 3 interactive whiteboards. Two premium versions for teams are $8 and $16 per user per month billed annually. Enterprises with more than 50 people should contact the vendor for a price.
Miro is best for:
Startups
SMBs
Large businesses
Enterprise
Presentations
Video chat
Brainstorms
Team collaboration
Website: Miro
AWW App (best whiteboard remote teaching tool)
AWW App is an American online whiteboard platform that came out in 2016. It has separate modules for business, education and API.
AWW App is totally online. It is a very easy platform to use. Anyone can get started with the basic version in seconds. The premium version has a lot of extra features. It's better for team collaboration, letting admins manage participants. You can share copies of boards with a link, in an email or with iFrame. For project management, managers can also create assignments for team members. You can upload and download boards as PDFs. For teaching purposes, AWW App integrates with Google Classroom.
AWW has different pricing tiers for different solutions. The business solution starts at $10 per month or $96 per year. The education solution has a plan for teachers at $9 per month.
AWW App is best for:
Teachers
Students
Study groups
Small teams
Interactive whiteboard
Website: AWW
Conceptboard (good interactive whiteboard for agile teams)
Conceptboard is visual collaboration software. The app was launched in 2010 by two computer scientists from Stuttgart, Germany.
Conceptboard is a highly professional whiteboard experience. It's great for agile teams doing brainstorming, design collaboration, project management and remote meetings. It's got an infinite canvas. You get tons of visuals like sticky notes and mind map icons, as well as templates. When team members edit a board you get notifications in real time. There are live conferences with live moderation features. Conceptboard also tracks data like the number of boards you create, projects and tasks.
Conceptboard offers a free plan which lets you add up to 100 objects per board. Paid plans go for $6 and $9.50 per user per month billed annually. For enterprise plans contact Conceptboard.
Conceptboard is best for:
Small teams
Startups
Agile teams
Remote teams
Interactive whiteboard
Real-time collaboration
Project management
Website: Conceptboard
Whiteboard Fox (best free web whiteboard)
Whiteboard Fox is a big name when it comes to free online whiteboards. It's very user friendly on your web browser, letting you start drawing instantly.
Whiteboard Fox's blank canvas is a grid. The drawing tools are the most basic ones to draw and erase. You can also add pics. Aside from being an online tool, Whiteboard Fox can also be used on iPads and Android tablets. For teams, all changes get synced in real time for all remote users. To share boards, you just get an easy link which you can email. There are other neat team collaboration tools. For example the admin can allow people to add and erase stuff from boards, or to only draw but not erase.
Whiteboard Fox is a free whiteboard tool.
Whiteboard Fox is best for:
Individuals
Small teams
Startups
Ease of use
Team collaboration
Project planning
Website: Whiteboardfox
Ziteboard (good whiteboard software if you need wireframes)
The name Ziteboard is a portmanteau of zoom and whiteboard. This company hails from Hungary. It aims to help with real-time collaboration mainly for education but also for general team brainstorming.
Ziteboard is good for designing things like wireframes, workflows as well as basic whiteboarding content. You get to draw freehand and then Ziteboard gives you line smoothing and shape recognition. You can insert images and PDFs, graphs, sticky notes and navigation boxes. Real-time collaboration on interactive whiteboards allow text chatting, and audio and video conferencing tools. Digital whiteboards can be exported as high-resolution PDFs.
The free version of Ziteboard lets each user own 3 whiteboards. Pro subscriptions are $9 per month or $85 per year.
Ziteboard is best for:
Small teams
Startups
SMBs
Freehand drawing
Wireframes
Project planning
Real-time collaboration
Presentations
Website: Ziteboard
Stormboard (best online whiteboard templates)
Stormboard is a Canadian company from Edmonton that launched their collaborative whiteboard platform, Edistorm, in 2009. It got rebranded as Stormboard in 2013.
Stormboard is a very high-end shared digital workspace tool. It is especially tooled for remote teams and distributed workforces. The canvas has no boundaries. You can add text, free-form drawings, files, images and videos. There are Substorms and index cards for collecting and organizing large amounts of ideas. There are also whiteboard post-it notes. Stormboard has a good library of whiteboard templates. These include templates for agile scrum, daily standups, presentations, affinity mapping, and of course, brainstorming sessions. You can use Stormboard online or on your mobile device.
Stormboard for teachers and other individuals is free. It gets you 5 boards and allows up to 5 users per board. Business plan is $8.33 per user per month billed annually, and Enterprise plan is $200 per user per year.
Stormboard is best for:
Remote teams
Startups
SMBs
Large business
Designers
Project planning
Video conferencing
Templates
Website: Stormboard
MURAL (best digital whiteboard for enterprise)
MURAL was first conceived back in 2011. The co-founders were aiming to create a visual collaboration platform that would be ideal for remote work.
Today MURAL has a suite of visual collaboration tools suited for any business size. You can easily collect ideas, notes or tasks on sticky notes. These can be turned into charts, wireframes, flowcharts and more. MURAL is also a great virtual teaching tool. There are many settings for moderators or instructors to lead virtual conferences. MURAL has over 100 templates. These include operations dashboard, idea sketch pads, and design canvas. MURAL also gives its clients lots of help learning the platform as well as great customer service.
The Starter and Plus plans cost $12 and $20 per user per month billed annually. For Enterprise prices contact MURAL.
MURAL is best for:
SMEs
Large Businesses
Enterprise
Virtual classrooms
Templates
Brainstorming sessions
Remote collaboration
Website: Mural
IPEVO Annotator (good free whiteboard tool for teaching)
Annotator is an interactive whiteboard tool from IPEVO. IPEVO is a specialist for distance teaching and learning. Annotator is a great tool for this.
IPEVO has another app called Whiteboard for iOS and Android devices. This is good for displaying or drawing live images or camera snapshots. Many of IPEVO Whiteboard's features are available in IPEVO Annotator, which is even more interactive. Here you still get all the whiteboard tools like drawing, shapes, zooms and annotations. There is also a live cursor, screenshots, videos and live recordings. Two users can work at the same time with a multi-pen mode. Whiteboards can be exported as JPEGs and PDFs.
IPEVO Annotator is free, as is IPEVO Whiteboard.
IPEVO Annotator is best for:
Small teams
Remoter teaching
Virtual classrooms
Interactive whiteboards
Presentations
Website: IPEVO
Microsoft Whiteboard (good free whiteboard tool for startups)
Microsoft has its own version of online whiteboard collaboration software. Microsoft Whiteboard is a solid real-time collaboration and teaching platform.
Microsoft Whiteboard has good drawing, line straightening and shape recognition. It works best with touch screens. Teams can work together to have brainstorming sessions. Managers can lead meetings. Teachers can hold group lessons. Everything takes place in the cloud and gets autosaved. Microsoft Whiteboard also works great with other Microsoft apps like 365 and Teams.
You can use Microsoft Whiteboard for free with a Microsoft account on iPhone, iPad, Android device, desktop or web. You just need a Microsoft account which is free, for example, with Hotmail.
Microsoft Whiteboard is best for:
Startups
SMBs
Large Businesses
Brainstorms
Project planning
Presentations
Video conferencing
Teaching tools
Website: Microsoft Whiteboard
Witeboard
Whiteboard is a totally free online platform. It's quite basic but scores points for ease of use. It's a good choice when remote teams want to collaborate on the fly.
You hop over to the website and can immediately begin drawing. Right away you can also get a share link copied to your clipboard. You send that to anyone and they are instantly on the same digital canvas working with you in real time. The tools are very basic. Free drawing, lines, text and erase. There is simple shape recognition and click-free drawing too. You can sign into Witeboard to get version history. Your Witeboard canvases can be downloaded as images.
Witeboard is a free online platform.
Witeboard is best for:
Individuals
Small teams
Remote teams
Startups
Brainstorms
Team collaboration
Website: Witeboard
InVision Freehand
InVision is a company out of New York City with a totally distributed workforce. That means they're experts on remote digital collaboration.
InVision Freehand is an interactive collaborative whiteboard platform. Everything is hosted on the cloud for ideal team workspace setups. The Freehand tool is easy to use and has lots of options. It also has shapes, texts, images. People can also leave comments. Freehand has all the necessary templates. Things like technical diagrams, brainstorm sessions, wireframing and more. InVision Freehand has a neat Presenter mode. It's good for leading live viewings where teams follow along.
Freehand doesn't cost anything with the free InVision version. A pro plan is $7.95 per user per month billed annually. Enterprise prices are available when contacting InVision.
InVision Freehand is best for:
Remote teams
Startups
Small businesses
Large businesses
Interactive whiteboards
Team collaboration
Live viewings
Website: InVision
Explain Everything
Explain Everything was founded in 2011 and has offices in the States and Poland. Their digital whiteboard is geared equally for work and education.
Explain Everything works on iPhones, iPads, Android devices, and there's a web application. You can start from a blank canvas or choose a template, like storyboard, Venn diagram, timeline and more. You got your basic draw tools, zooms and pans, you can move objects and add media. All your canvas activity can be recorded and shared. Team collaboration can be done in real time or asynchronously. Same goes for teachers making visual whiteboard lessons.
There's a free version of Explain Everything for anyone. Work plans are $6.99 per month for an individual and $11.99 per user per month for teams. Education plans go from $0.90 to $3.00 per user per month.
Explain Everything is best for:
Small teams
Startups
Small businesses
Remote teaching
Study groups
Brainstorms
Team collaboration
Project management
Website: Explain Everything
Conclusion
As you can see, there are many great platforms dedicated solely to interactive whiteboard collaboration.
Many of these have live audio and video modules, particularly in the premium versions. That being said, a lot of virtual meeting and video conferencing apps offer digital whiteboard tools too. These include Zoom, ezTalks and GoToMeeting. It depends how much live video you think you need when working on collaborative whiteboards.
In summary, Limnu and Miro are two of the best online interactive whiteboard platforms. AWW App and IPEVO Annotator are good choices for whiteboard teaching tools. And if you need something for free, Whiteboard Fox of Microsoft Whiteboard are good whiteboard collaboration tools.
Hopefully, this article has helped you narrow down your choices. Let the whiteboard experience begin. Happy brainstorming!
Virtual whiteboard software app FAQs:
Does Google have a whiteboard app?
Google does have a whiteboard app. It's called Jamboard. Google Jamboard is an online interactive whiteboard platform that is part of the G Suite package. Jamboard is used on a mobile app, or you can buy a 55-inch cloud-powered touchscreen whiteboard.
What is a virtual whiteboard?
A virtual whiteboard is like a physical whiteboard that you use on a computer or mobile device and can be accessed remotely. It allows teams to collaborate in a digital workspace where they can draw, write notes, add media, brainstorm and plan projects. It's a great tool for work collaboration as well as for education purposes.
How do I use a virtual whiteboard?
You can log onto a whiteboard platform on the web or download a virtual whiteboard onto your desktop or mobile device. Once you create a board you can share access with your teammates. Everyone can add to the whiteboard and you see all changes updated in real-time. SHARE:
Thank you for subscribing.
You will receive an email confirmation shortly.
GET THE FUTURE OF WORK TODAY
RELATED NEWS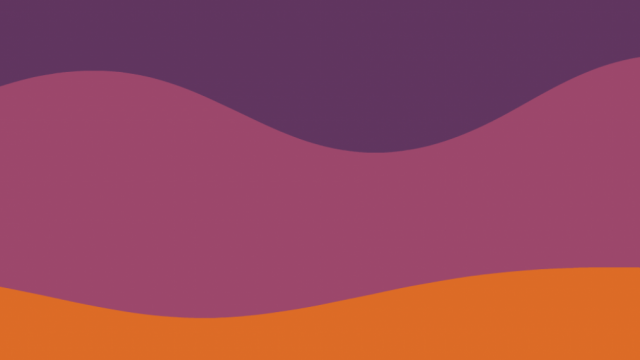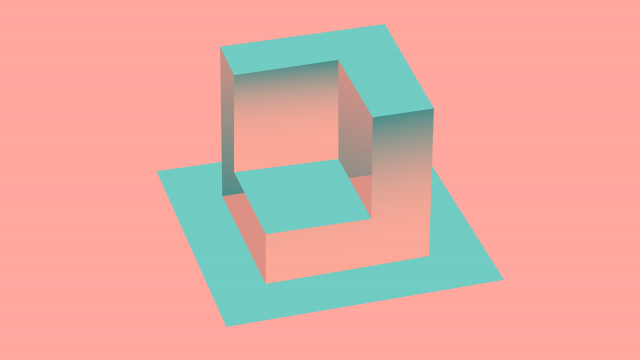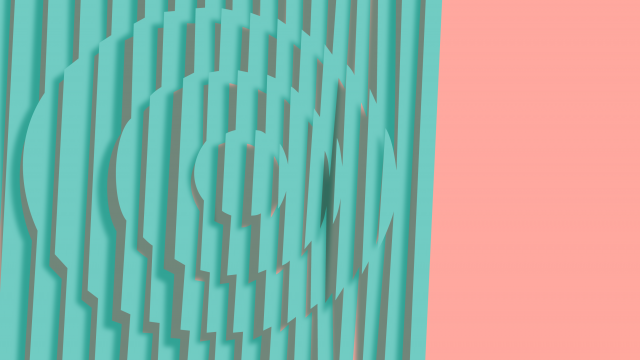 LATEST CRMLAND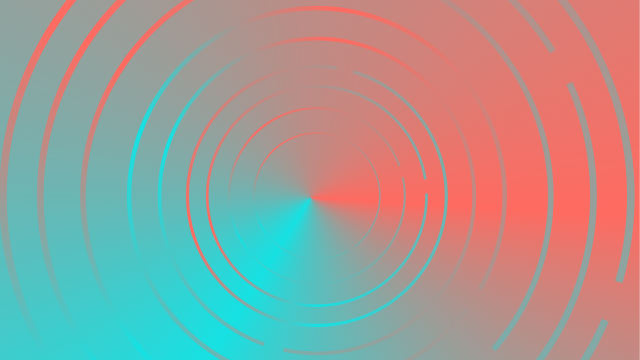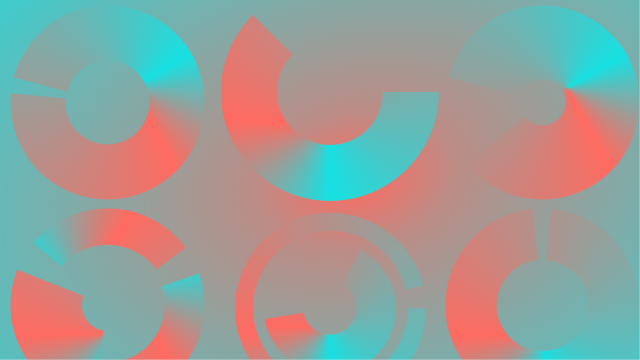 Our mission is to break apart what CRM is and means.
Here we discuss anything that helps create more meaningful lasting work relationships.
Thank you for subscribing.
You will receive an email confirmation shortly.
GET THE FUTURE OF WORK TODAY
The offers that appear on the website are from software companies from which CRM.org receives compensation. This compensation may impact how and where products appear on this site (including, for example, the order in which they appear). This site does not include all software companies or all available software companies offers. Please view our advertising policy page for more information.
© 2021 CRM.ORG. All rights reserved. Use of this site constitutes acceptance of our User Agreement and Privacy Policy. The material on this site may not be reproduced, distributed, transmitted, cached or otherwise used, except with prior written permission of CRM.ORG